Achieve what you never thought possible and get the accountability you need.
Move Better. Feel Better. Live Better.
Personal Training
Everyone's journey is different. We meet you where you are at and help you get where you what to go. Expect to be challenged but not judged. Here's some examples of the goals we've helped others achieve –
Feeling confident and comfortable at the gym

Improving cholesterol, lipid levels, and blood sugar to to get off medication

Hitting new PRs (running, lifting, CrossFit, and more)

Playing with kiddos without next-day soreness

Weight loss

Starting a regular exercise routine
We combine our >10 years personal training experience with our physical therapy expertise to help you achieve your goals without suffering from injuries along the way. We have worked with those who are –

New to exercise

Regular exercisers 

Nationally-ranked athletes.
Our goal is to help you get where you want to go.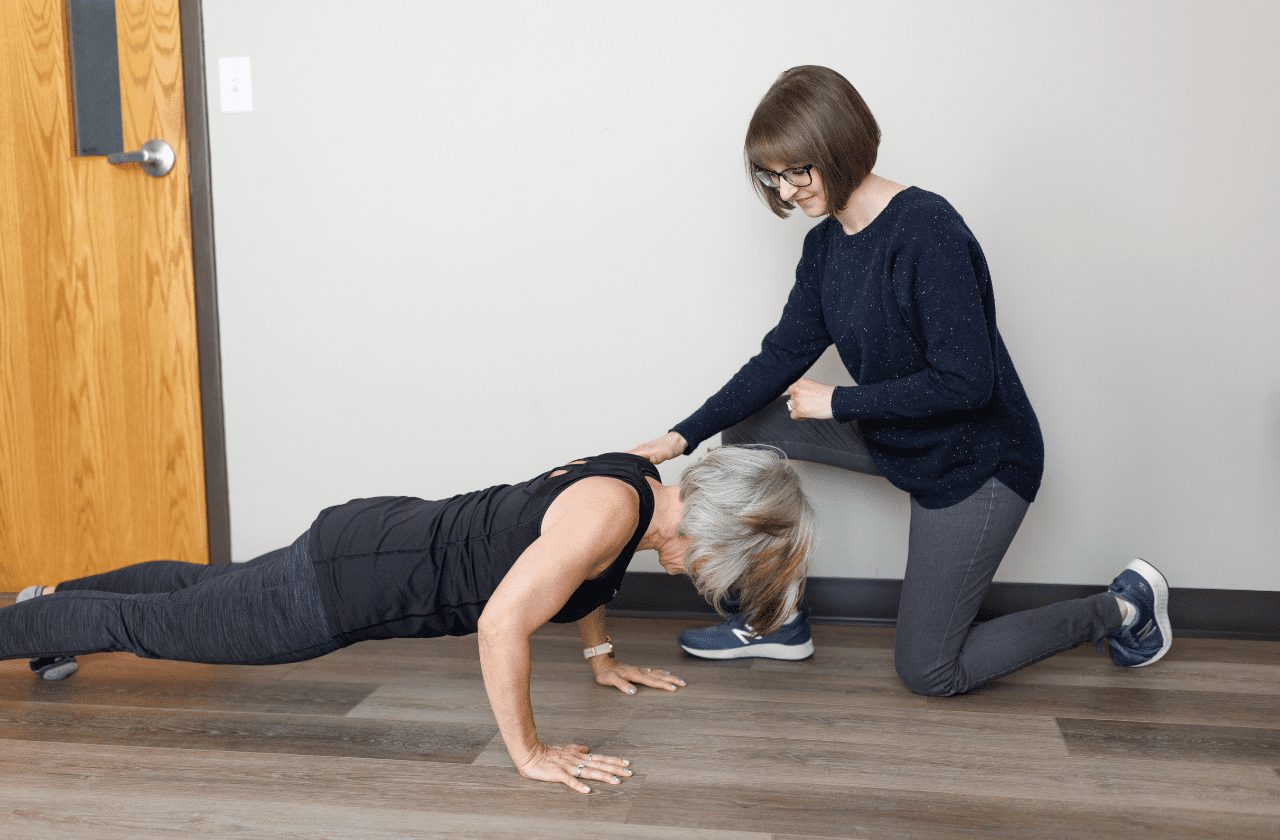 Take a Step Towards Fitness!
Schedule your first visit today!
"I started working with Sarah because I wanted to improve my performance on the soccer field. She taught me basics of using weights to build strength and wrote me a workout program to use for my off-season training. The strength I developed from this program was a key contributor to playing college level soccer and remaining injury free."
"Resilience RX helped me get back into a healthy lifestyle again after I had been stumped for a while. I did exercises I didn't even know I was capable of, lifting over 200 lbs within 4 appointments. My experience was overall great and I highly recommend it."
"I met with Sarah because I wanted to take my running up a notch. She helped me set a goal and gave me a working plan with tools to accomplish this without getting injured. I finished my race with a PR but more importantly I continue to enjoy the life-changing benefits of running."
Get started on the path to a better you!
Schedule your first visit today!