Tired of Peeing Your Pants?
Incontinence. Heaviness. Pain. It's all fixable.
Our Pelvic Floor Physical Therapy Process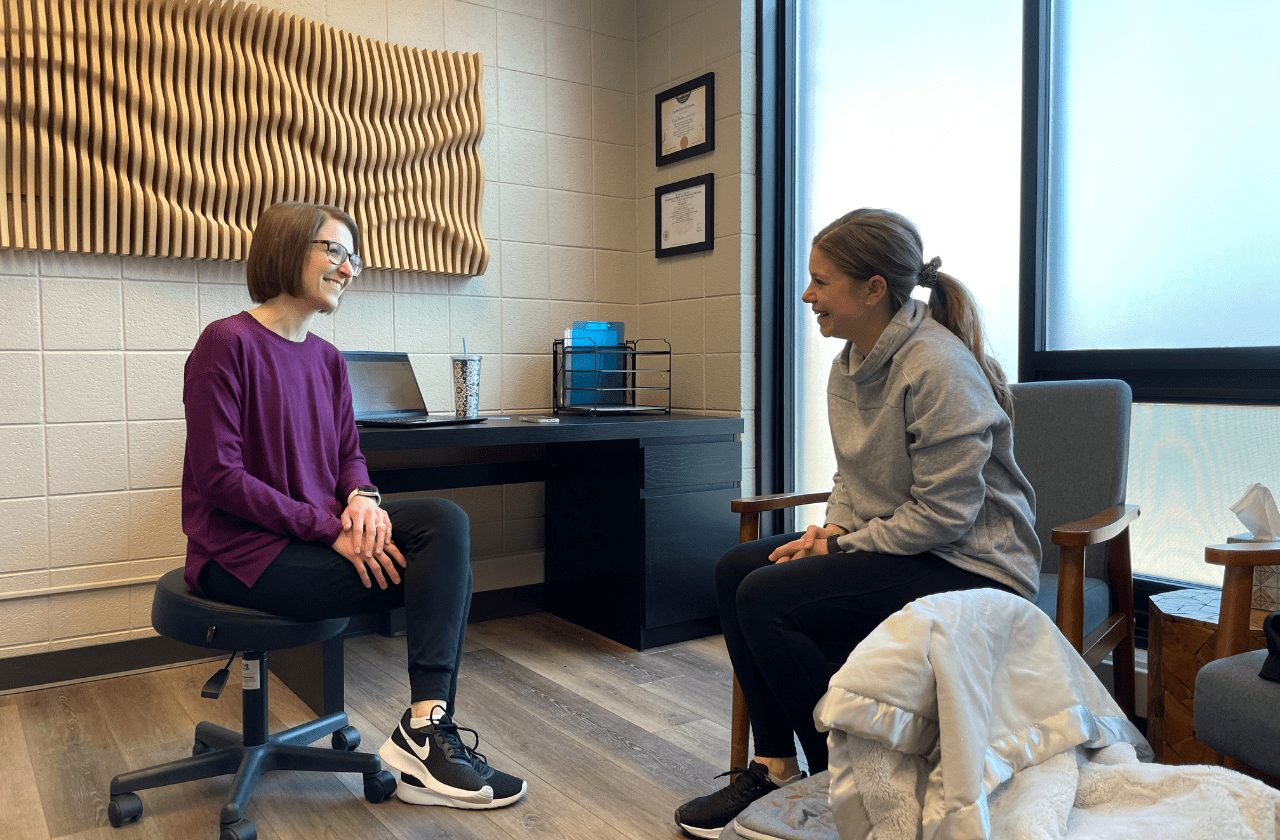 Step 1
Establish a Clear Diagnosis
First, we take the time to truly understand you and all the factors that influence what's going on.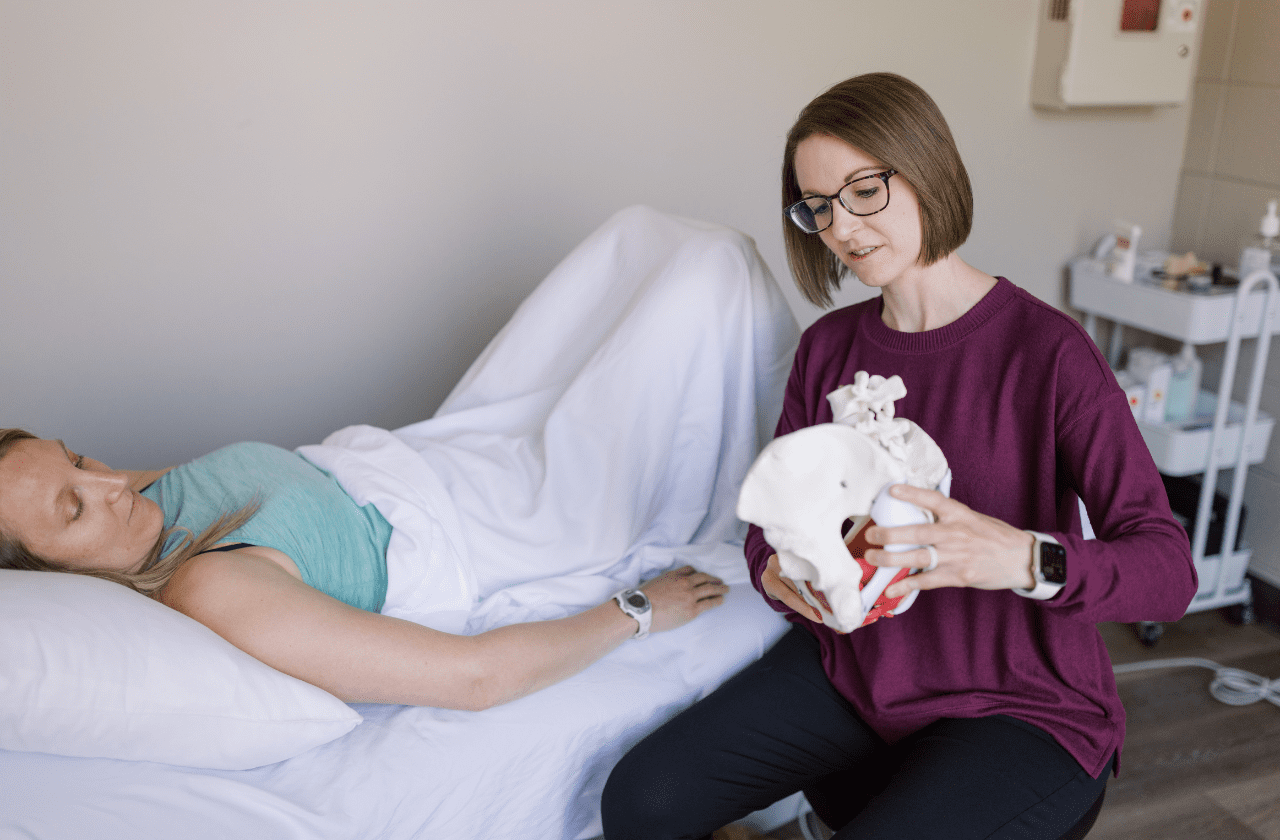 Step 2
Put the Fire Out
You get back to doing what you love, without pain, incontinence, diastasis, or heaviness.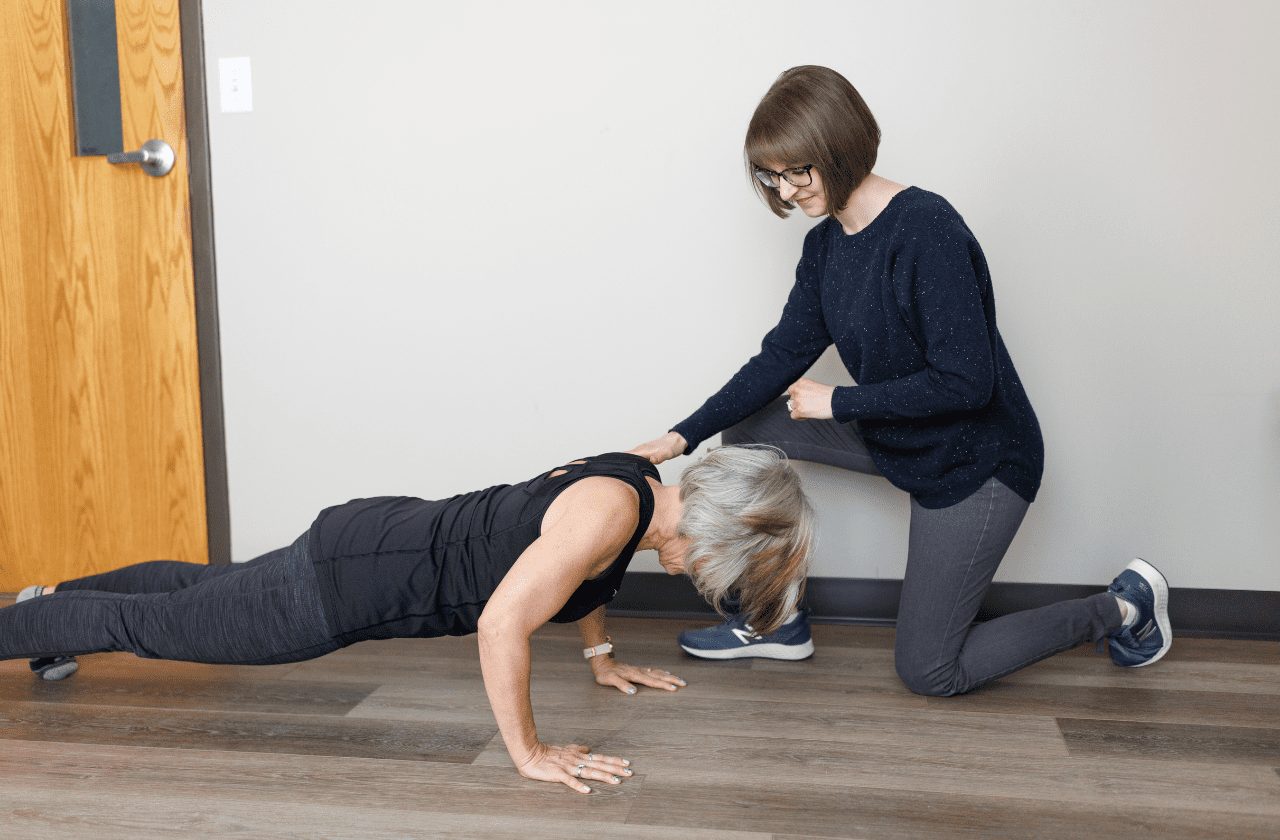 Step 3
Build Resilience
Live life on your own terms – not based on what your pelvic floor will let you do.
Frustrated by pelvic floor symptoms?
Relief is possible. Let's talk.
Meet Your Pelvic Floor Specialist
Dr. Emily Buchner
When passion meets profession, it is awesome.
Over the past couple years I have become passionate about treating women with pelvic floor issues, especially during pregnancy and postpartum.
As a physical therapist, and a mom of two young children, I've not only experienced pelvic floor physical therapy, but have had the privilege of treating women with theirs.
Treating the pelvic floor is a unique specialty in physical therapy. Let me tell you about my journey.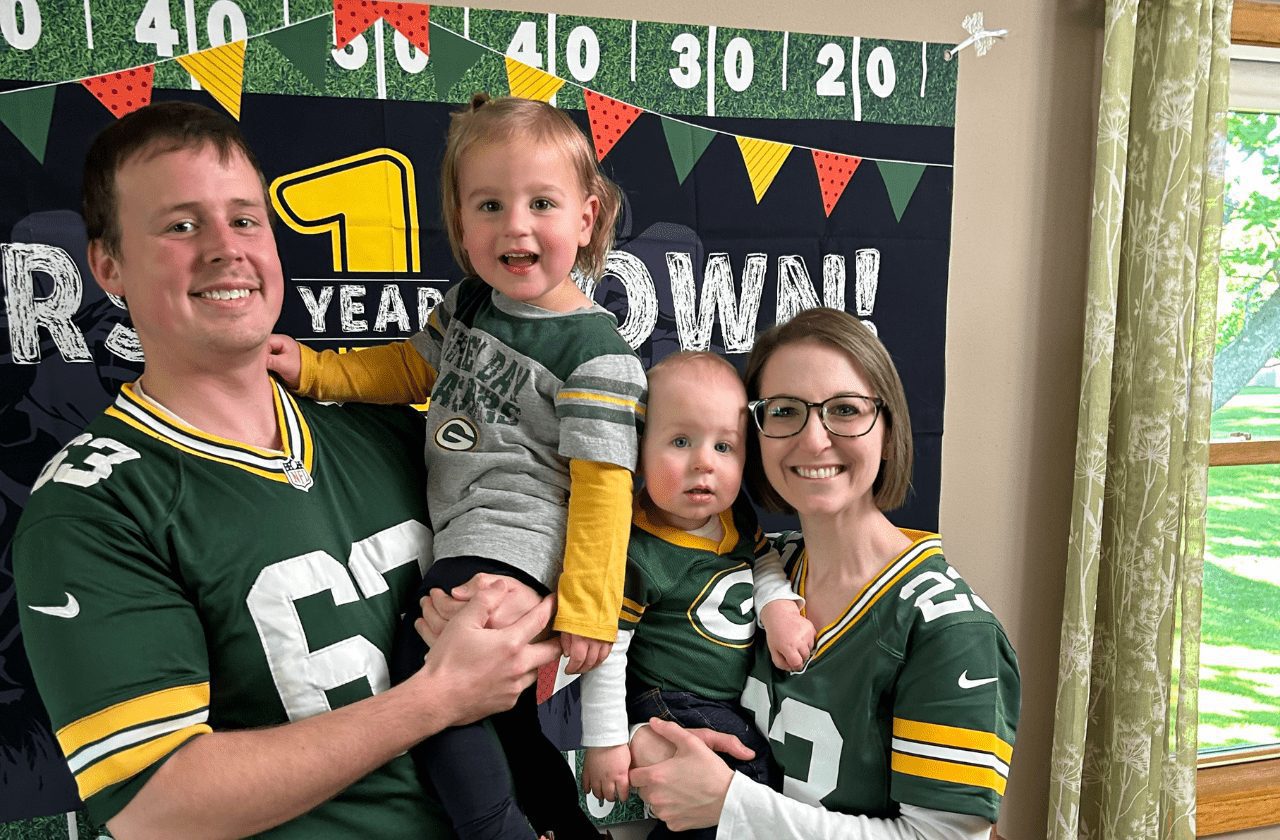 Get back to doing what you love!
Eliminate incontinence, heaviness, pain, and more!
Pelvic Floor Physical Therapy Can Help
Too many women suffer in silence and too many women suffer for far too long.
The frustration and embarrassment with leaking, heaviness, or pain isn't something you have to live with!
Not sure if we can help you? Set up a free consultation with Dr. Emily to see if we are a good fit to work together.
Leaking or peeing with sneezing, coughing, jumping, running, or heavy lifting

Sudden urges to urinate

Diastasis recti

Pelvic organ prolapse

Painful intercourse

Birth prep to decrease tearing and complications

Postpartum recovery after vaginal birth or C-section

Aches and pains during pregnancy

Fecal and gas incontinence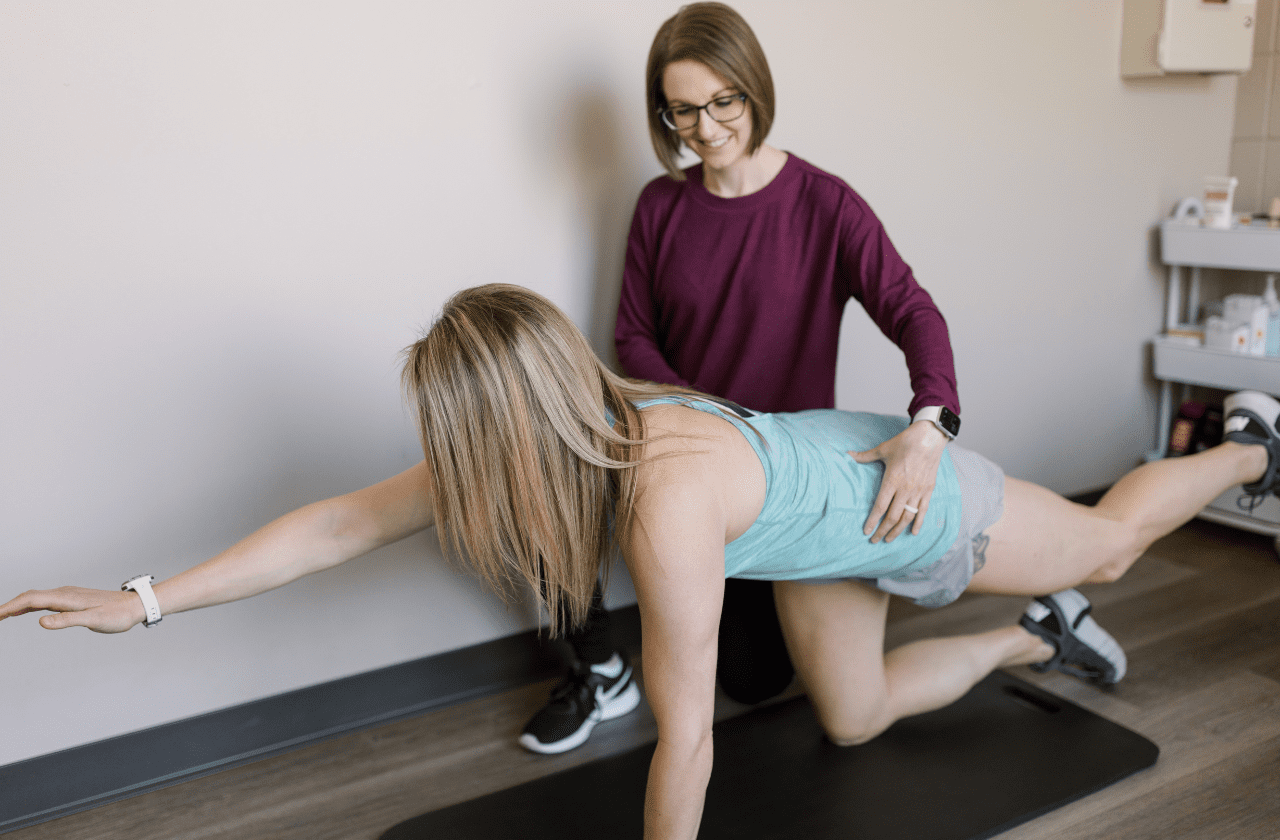 Discover life without pelvic floor difficulties!
Schedule your free consultation today!
Frequently Asked Questions
About Pelvic Floor Physical Therapy
What is the pelvic floor?
The pelvic floor is a group of 14 muscles that sits at the bottom of the pelvis.

These muscles play a role in going to the bathroom, supporting your internal organs, and stabilizing the spine and hips.

Pelvic floor muscles work similar to other muscles – they are just located in areas that can be sensitive and are private.
Are Kegels helpful?
It depends.

Kegels are helpful if you have a weak pelvic floor or struggle with coordinating your pelvic floor.

On the other hand, Kegels can make symptoms worse if you have a tight pelvic floor.

The best way to assess the muscles of the pelvic floor is through an internal examination.
What is an internal examination?
Before an internal exam is done, Dr. Emily uses a pelvic floor model to show you what she'll be looking for and where the structures are located.

The exam is very gentle in nature and involves inserting a

gloved finger into the vagina. This allows access to muscles that are unable to be examined externally.

Muscles are assessed to determine tension, weakness, and coordination.
Is an internal examination necessary?
While an internal examination can provide information that an external examination cannot, it is never a mandatory procedure.

It is normal to feel a bit nervous about having an internal examination. Dr. Emily has also received pelvic floor physical therapy and was a bit nervous for her first internal examination!

If you're uncertain or apprehensive, Dr. Emily will do her best to make you feel relaxed. And, you're in control. At any point in time, we can stop an internal exam or alter examination techniques to make you feel more comfortable.
How do I know if pelvic floor physical therapy will help me?
We have unfortunately found that the large majority of women who are told they are beyond help experience significant – if not complete – relief of their symptoms with pelvic floor physical therapy.

If you are experiencing pelvic floor symptoms, pelvic floor physical therapy can help.
If this works so well, why didn't my OB-GYN tell me to see a pelvic floor physical therapist?
That's an excellent question. We truly don't know.
In France, every women receives 12 pelvic floor physical therapy visits after they give birth. And, France's rates of incontinence are significantly lower than the US.
We're doing our best to educate people with pelvic floor difficulties and physicians, but the process is slow.
I had pelvic floor physical therapy and it didn't work. What now?
Unfortunately, many women echo this sentiment. In fact, a large majority of our clients have had physical therapy before and didn't get better.

But, the overwhelming majority get better when they see us.

If you've had pelvic floor physical therapy in the past and it didn't work, we urge to set up a free consultation so we can dig into why that might be.
100% Satisfaction Guarantee
We understand that it can be difficult to trust a healthcare provider, especially if you've previously had a negative experience. And, we acknowledge that it's impossible to guarantee specific results in healthcare.
However, we do promise that you'll be satisfied with your experience at Resilience. If for any reason you are not, your money will be refunded. If you'd like to read more about how we pledge to treat you, read our full promise here.

"Emily has been amazing to work with! She was able to help with my pelvic floor tightness and bladder urgency issues, along with lower back pain, neck pain, and more recently sciatic nerve pain. I truly appreciate Dr. Emily for taking the time to listen to my story and help find solutions for the pain I was experiencing."
"Everything you taught me about bearing down and how to push helped SO much and I felt like I knew what to do. We're at home, recovering, resting, and soaking up all these sweet baby snuggles."
"Dr. Emily provided information that helped me develop a clear birth plan to discuss with my OBGYN. The knowledge gained from this helped my second birth to go so much more smoothly as well as gave me the confidence to be much more relaxed through the entire process. Thank you!"
350+ Humans
In the past 3 years, over 350 humans have trusted us to help them. Quite a few have come back for different injuries and a handful see us regularly to prevent injuries. You're in good hands.
Now, It's YOUR Move
It's never a good time to solve pelvic floor difficulties. But, how much more time will you lose by not making the time now?
How much longer will you grab a pad or wear black pants for your workout?
To what extent will you continue to let this wear on your mental health?
How many more times will you experience painful intercourse before enough is enough?
A lack of direction and plan may already be costing you a great deal. It's time to commit to investing in yourself and make changes that will last a lifetime. Fill out the form below to get started!